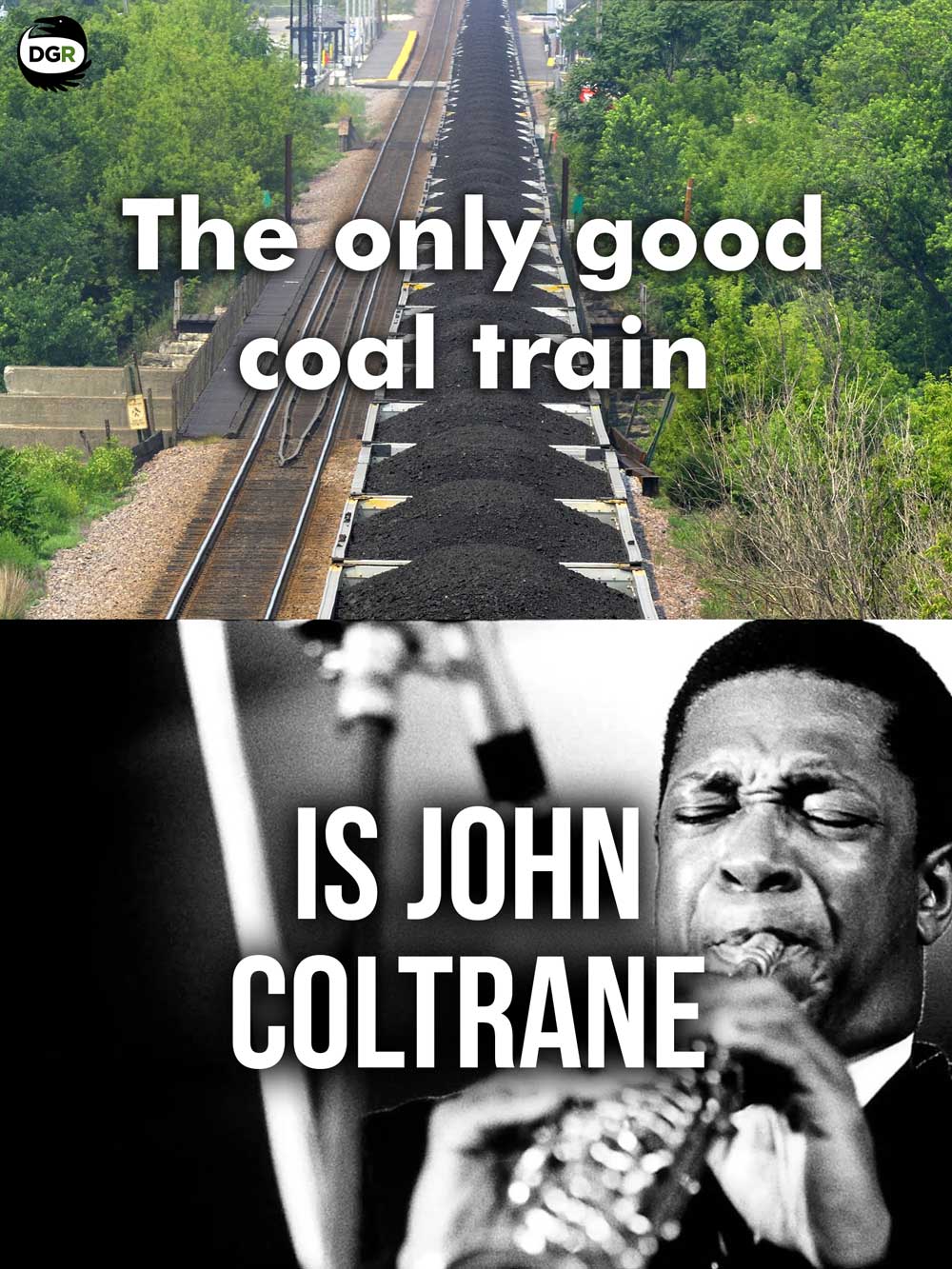 October 19th, 2016
The burning of coal is warming the climate and contributing to a major planetary emergency.  On August 27th, activists in Bellingham used non-violent action to delay a mile-long coal train headed to Vancouver for 12 hours.  I, along with two other members of Deep Green Resistance, was arrested.
We are very concerned that nothing is being done to keep coal in the ground.  Unfortunately, with laws written by legislators who are beholden to corporate money, what options do we have?
The people of Bellingham have been actively saying no to coal trains for a long time.  Most recently, the city supported the Lummi Nation to keep the coal terminal off Cherry Point.
Now, at Standing Rock, the Sioux Nation is demanding that an oil pipeline not be allowed on their land.  Native people are rising up to protect their land, and we must rise up beside them.  I feel that it is our duty to protect all our land for future generations.  It is sad when the laws which our courts are sworn to protect do not represent we the people.
Next Tuesday, Oct. 25th, we will be in Whatcom County District Court for a pretrial hearing on our charges of defending the planet.  If you support our action, attending our court hearing would be greatly appreciated.
For freedom and Justice,
Dave Hyde
Ashland, OR