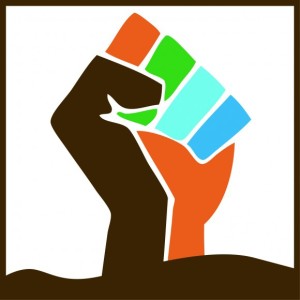 Note: Thomas Linzey, the director of CELDF, is a great friend of Deep Green Resistance. CELDF's work is a revolutionary lawmaking model that puts the power in the hands of the people, and represents a direct threat to corporate oligarchy. We highly recommend you check out this workshop if you can.
Communities across the country and Washington trying to stop a wide range of threats—such as oil trains, GMOs, fracking, factory farming, and water privatization – all run into the same problem: they don't have the legal authority to say "NO" to what is harming them. 
How is that possible in a system of government based on "We the People"? 
Simple: Big corporations—and their allies—have been very busy manufacturing and fine tuning a structure of law over the last 150 years that insulates them from community control.
So how do we change the rules? 
It takes a combination of understanding history, focusing on structural change, and organizing on the grounds of local, community self-government. . . all of which has led 200+ communities in 10 states to confront corporate power in our communities and at the same time protect the health, safety, and welfare of people and the environment.
This 3-hour workshop will lead you through the following:
Why we have a corporate dominated, state-assisted structure of law

How it looks when communities try to find remedy within that system

What communities are doing to reclaim their rights for the sake of health and democracy for people, communities, and nature

How Oregon counties are moving "community bills of rights" to protect communities and move them towards sustainability.
Presented by Kai Huschke, Northwest Organizer for Community Environmental Legal Defense Fund.
The Whidbey Institute and Salish Sea Bioneers present Democracy School: From Corporate Control to Community-Based Power. So your community has oil trains, GMOs, unwanted development, or fill in the blank . . . Learn why current law protects harmful corporate behavior and how communities are turning the tables on who decides! This event will run from 5-9 pm on Wednesday, March 11, at Impact Hub Seattle. A delicious dinner will be provided by Homegrown Sustainable Sandwich Shop.
DETAILS AND REGISTRATION: http://whidbeyinstitute.org/event/democracyschool/